We all want healthy happy kids and that can be hard when you're dealing with food allergies day in and day out.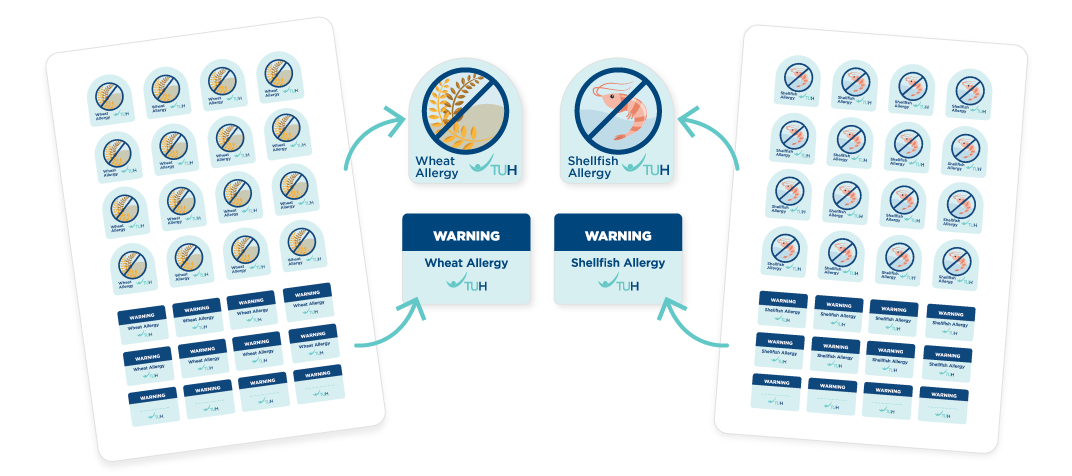 It can be scary when your child is diagnosed with a food allergy. Most kids are pretty good about knowing what they can and can't have but sometimes communicating their allergies can be difficult for them or even embarrassing. Give them a helping hand with Allergy Alert stickers from TUH Trade Secrets. Here's what's available:
Gluten free

Dairy free

Soy free

Nut free

Egg free

Wheat free

General food allergy
Caregivers/parents with TUH membership can apply for stickers. Just fill out this form to order a sheet of stickers for your child.