TUH Health Fund has ranked top for trustworthiness, satisfaction and likelihood to be recommended in a recent nation-wide survey undertaken by Ipsos Public Affairs.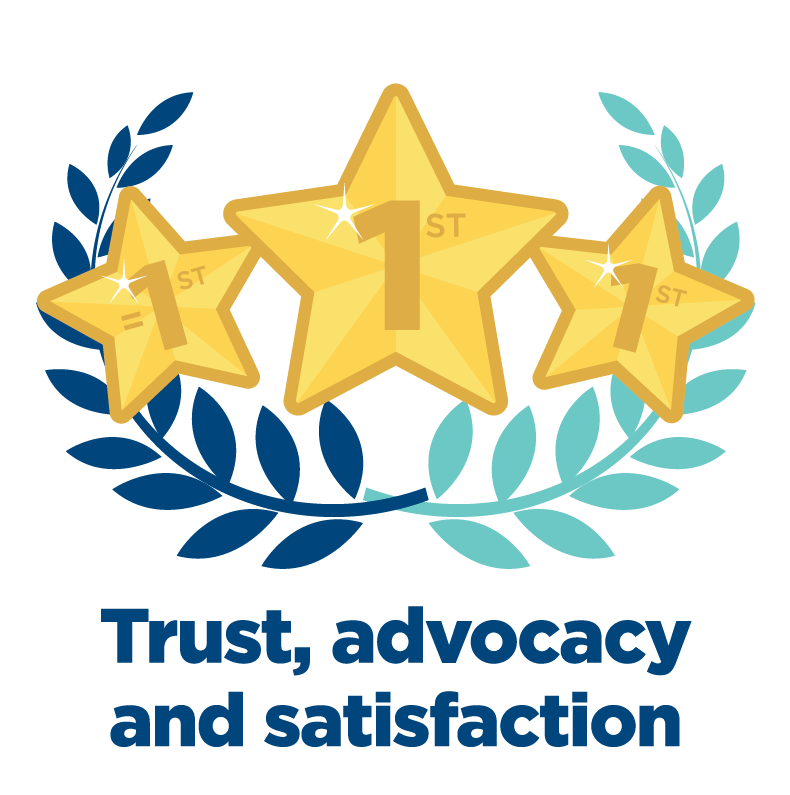 The results put TUH well ahead of larger competitors.
TUH were described as trustworthy by an extraordinary 85% of its members compared to an industry average of 56%.
It also came out on top with 91% member satisfaction, of which 57% were very satisfied compared to the industry average of 26%.
TUH also has the highest recommendation rate of any fund in Australia, with 72% of members saying they would recommend TUH to others compared to an industry average of 35%.
The incredible results were drawn from 5,500 telephone interviews and 8,700 online interviews from across Australia. All interviews were conducted during July and August 2017.
CEO Rob Seljak said TUH had been focused on putting members at the centre of their decision making. The research highlighted that our members feel they get value for money, we are there when they need us and we provide great service.
"At the end of the day we're all just people — when someone calls our contact centre, it's about two people having a conversation," Mr Seljak said. "They may be looking for information or wanting a payment processed, but more than anything else, they just want to be treated like a human being, not just a transaction."
"We've found it's the simple things that can make a big difference — like calling our members by their names instead of asking for a member number when dealing with enquiries."
"It may seem obvious, but a lot of organisations — and not just health funds — really do treat their customers like a number in a database rather than a person."
"We're extremely proud that the hard work we've put into our customer service is now paying dividends."
"One of the results I'm most pleased with is that 98% of respondents reported our contact centre's performance as being either good or very good. Getting on the phone to a contact centre is not most people's idea of fun, so to secure an almost perfect score is quite remarkable."
"Health insurance is a fiercely competitive market and our focus is on ensuring our members get the best service from us whether they are calling our contact centre, on our website, claiming or simply doing nothing — we will always work hard to give them the best experience possible and clearly we are doing something right. "