We're so excited to introduce a boutique series of exclusive wellbeing benefits to help you live your best life. We exist to service our members and connecting our members with great discounts on brands close to your hearts is yet another way we deliver great value to you. All of the incredible businesses we have partnered with are Queensland-born businesses, just like TUH.
FRANKiE4 Footwear
Founded by podiatrists and physiotherapists, FRANKiE4 is the perfect match for hard working women who are on their feet much of the day and in particular, a firm favourite with teachers, nurses and health professionals.
The offer: 15% discount on all full-priced FRANKiE4 products instore and online.
Visit www.frankie4.com.au for further details on products and location.
Adrift Clothing
Adrift is a beautiful, bright, comfortable and easy to wear fashion label for women of all sizes. The label is a hit with Queensland teachers for its relaxed, cool elegance. Adrift style allows busy teachers to be as active as they need to be during the course of the day without losing their cool.
The offer: 25% discount on all clothing and accessories instore and online (homewares not included).
Visit www.adrift.com.au for further details on products and location.

99 Bikes
99 Bikes is Australia's No1 local bike shop. 99 Bikes' passionate sales people, skilful mechanics and exciting products are improving our health and the health of customers. With 46 stores around Australia, great service, advice and quality products are never far away. 99 Bikes stocks and services commuter bikes, mountain bikes, electric bikes, scooters and great bikes for kids.
The offer: 15% discount on selected 99 Bikes products instore only.
Visit www.99bikes.com.au for further details on products and location.
Ruby Olive
Ruby Olive – colour your world! If you want quirky jewellery and accessories that are sustainably sourced and add colour and joy to every day, Ruby Olive is for you. Ruby Olive designs offer inspiration for a more vibrant and happy life. With designs and offers especially for teachers and convenient online shopping, you can be part of Ruby Olive's world, no matter where you live.
The offer: 20% discount on all jewellery and Ruby Olive branded products online only.
Visit www.rubyolive.com for further details.

The Health Hub
The Health Hub is a trusted and contemporary centre for all things health in Brisbane. Our optical practice has over 2,000 frames and brand name sunglasses, accommodating a wide range of preferences, styles and budgets with some of the best pricing in Brisbane for luxury eyewear. Labels stocked include Dolce and Gabbana, Prada, Ray Ban, Maui Jim, Bvlgari, Versace, Tiffany and more.
The offer: 25% discount on all frames, sunglasses and prescription lenses.
Visit www.healthhubqld.com.au for further details.

Edsco
Your Education Supplier. For almost 30 years Edsco has been supplying parents, teachers, grandparents, tutors, occupational therapists and teaching graduates with quality educational resources from across the globe. The latest products on the market are in store as well as those favourites that have stood the test of time.
The offer: 15% discount on all full priced stock.
Visit www.edsco.com.au for further details on products and location.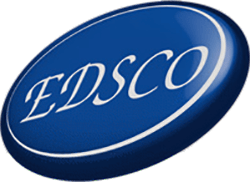 Biome
Planet-saving choices you can trust. With over 5000 natural and sustainable products for everyday use such as skin care, cleaning products, home wares, reusables and slow fashion, Biome is your first stop for beautiful and ethical products that are safe for the environment and are better for you too.
The offer: 15% discount on all full priced stock.
Visit https://www.biome.com.au for further details on products and location.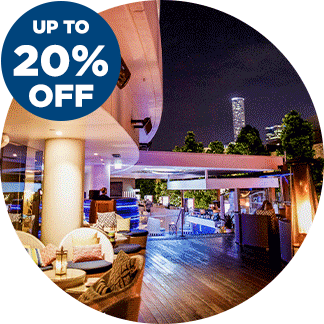 Rydges South Bank
Rydges South Bank Brisbane is located in the heart of Brisbane's arts and entertainment precinct with plenty of things to do and only minutes away from South Bank Parklands and the Brisbane Convention & Exhibition Centre. Perfect for a school holiday mini break! Rydges South Bank Brisbane features a variety of rooms and suites with state-of-the-art features and amenities.
The offer: 10% discount on the best available rate and 20% off food and beverages when staying in the hotel.
Visit https://www.rydges.com for further details on products and location.

Union Shopper
Union Shopper is a 100% union-owned organisation that provides members and their families with great deals and benefits on a huge range of products and services via the exclusive TUH Rewards member portal.
The offer: Discounts and deals over various categories, including shopping, leisure, home and house, insurance and gift cards from Australia's biggest brands including The Good Guys, Coles, BCF, David Jones and many more.
Summit Sport
We have partnered with some of our friends in the fitness space to bring you the very Best-In-Game products created for athletes, fans, sports clubs and schools. TUH members can access fantastic savings with Summit Sport, Adidas Hardware, Arena Swimming and Head Sport. These products are designed to keep you and your family moving.