TUH takes out Australia's most recommended members-owned private health insurer award!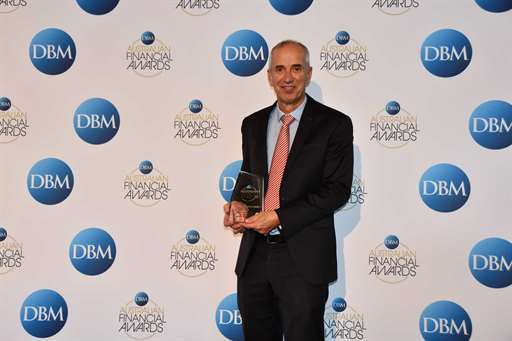 TUH's CEO Rob Seljak accepts the award on behalf of TUH Health Fund.
TUH recently received the Most Recommended Members-owned Private Health Insurer award* at the DBM Consultants Australian Financial Awards 2019. The award is based on results from DBM Consultants' Consumer Atlas survey of over 60,000 Australians.
"We are thrilled to receive this prestigious award voted by our members from DBM Consultants -Australia's leading business and consumer financial research consultancy," said TUH CEO Rob Seljak.
"We work hard every day to provide members with the best products, customer service and value and to be rewarded in this way is extremely gratifying for everyone across the organisation. Referrals are the best compliment any business can receive and winning this award for being most recommended is just the icing on the cake."
*For more information, visit www.dbmconsultants.com.au.