One in five adults experience day-to-day heel and arch pain. 80% of these suffer from a common condition known as plantar fasciitis which causes pain, degeneration and often inflammation under the heel – where the plantar fascia attaches to the heel bone. But it's not just the heel suffering, the forefoot is another area women commonly experience pain. A broad term for this type of pain is metatarsalgia and common symptoms include burning and numbness.
Inappropriate footwear (ill-fitting or lacking support and cushioning) is one of the top causes of foot pain. Other factors may include age, weight, types of exercise, foot mechanics and occupation type. Many teachers spend hours a day walking and standing on hard surfaces at work - something our bodies were not designed to do. To help women avoid or alleviate symptoms, FRANKiE4 has created a healthy range of footwear with unique patented features that are not only designed to save soles but look good as well.
An award-winning Australian label, FRANKiE4 is founded by podiatrists and a physiotherapist. Their unique designs aim to alleviate and prevent heel and arch pain, plantar fasciitis and forefoot pain. FRANKiE4 combines both cushioning and support, to assist the natural biomechanics of your body whilst providing maximal comfort. The purposefully designed moulded soles and functional footbeds work together to keep you on your feet and pain free, without compromising on style!

There are four critical components, unique to FRANKiE4 that help achieve this:
1. FUNCTIONAL FOOTBEDS: provide strategic support for your foot's heel, arch and forefoot to help your foot move better and reduce abnormal foot biomechanics.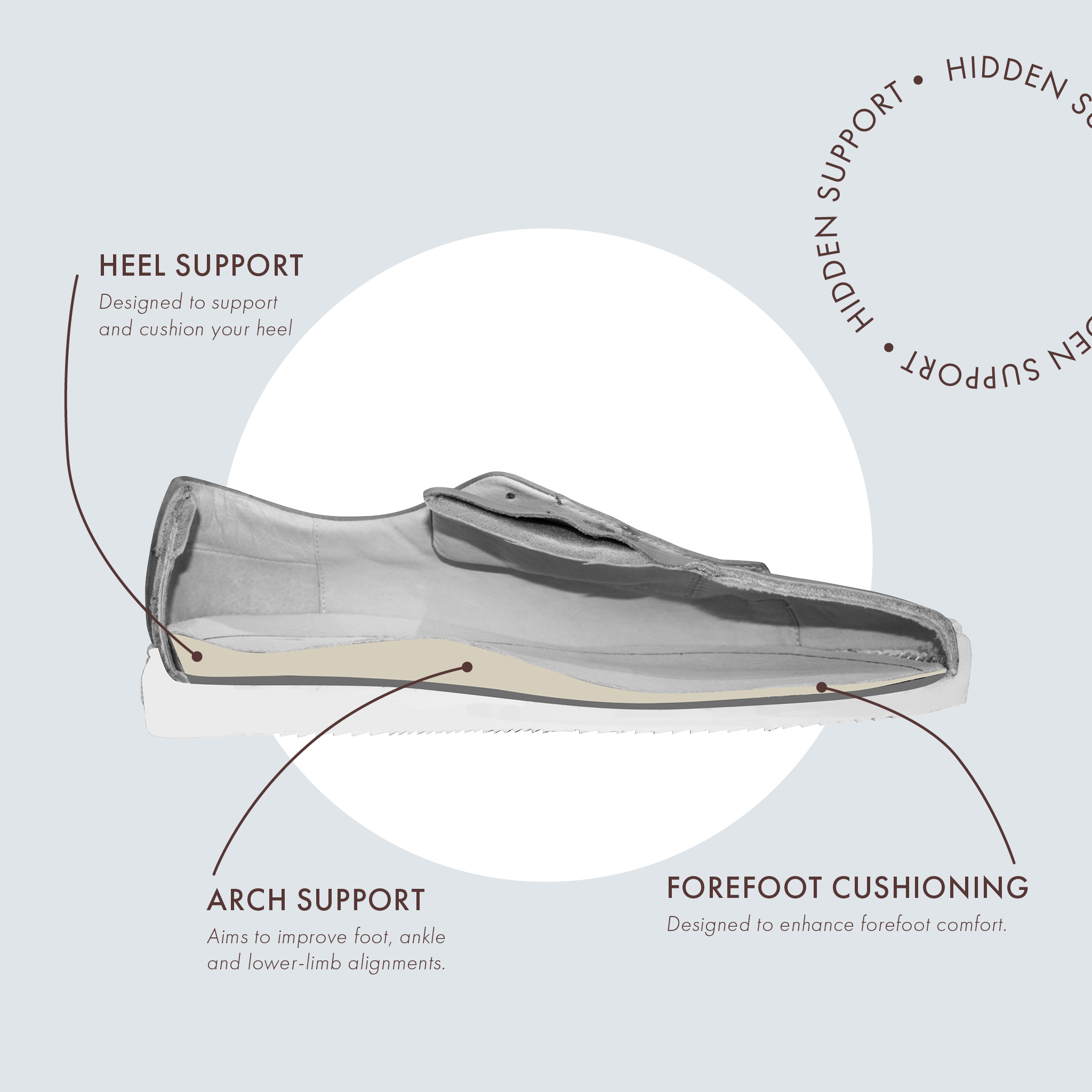 2. CUSHIONING & SHOCK ABSORPTION: podiatrist and physiotherapist designed moulded soles combine layers of cushioning and support with a firmer outer layer for durability. Polyurethane keeps the shoes light-weight and loaded with shock-absorption technology, providing you with heel to toe comfort.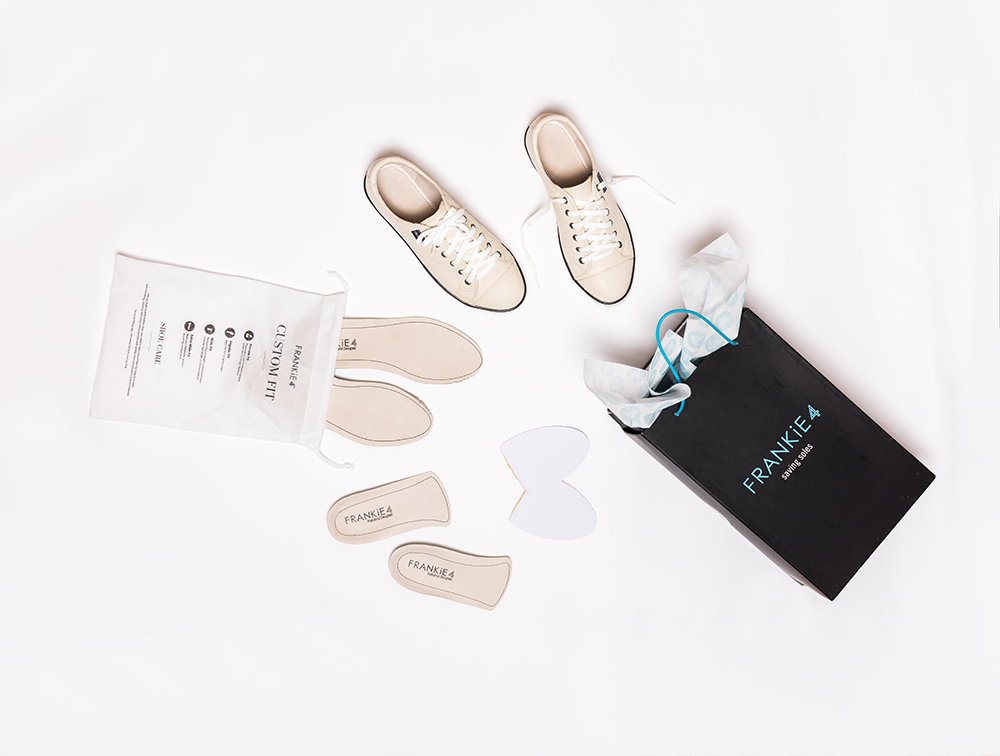 3. CUSTOMISED FIT: no two feet are the same, so why should your footwear be? FRANKiE4's patented Custom Fit Pack aims to accommodate your feet's unique requirements, whether regular, narrow or wide.
4. FASHION FOCUSED: FRANKiE4 designs on-trend, fashionable footwear that is not only healthier for you, but will also make you feel confident when wearing them.
With over 27,000 reviews from verified customers and an average star rating of 4.79, the results are very clear - FRANKiE4 footwear is revolutionising footwear's fashion industry, and female foot health, for the better.
FRANKiE4 footwear has partnered with TUH to offer your hard working feet exclusive, foot-loving benefits. These benefits include:
15% member discount off any full priced FRANKiE4s

Exclusive access to special events

Information on new styles and sale

A birthday voucher to spend in store or online
To sign up to receive these benefits, click here
Remember: You can use the discount in store or online but make sure you sign up online beforehand with FRANKiE4 to receive the discount. Can't get to the store? It's incredibly easy to order online. You just need to know your size, but if there's an issue they have a super returns policy.