In this guide, you will find general rules of using our brand elements such as logo and its colourways and master palette. It also includes examples of incorrect usage of our logo.
The logo
The logo to be primarily used is the TUH stacked logo. This logo is available in CMYK for print purposes and RGB for web, with full colour, reversed, and mono variants. Use the EPS files for print applications and transparent PNG logos for web.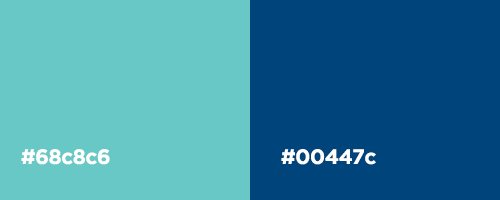 The main palette
TUH has two core colours, navy and teal. Their web values are shown to the left with more values for different applications available in the style guide above. These main colours are used in a range of marketing collateral. We also have an extended palette for internal use.